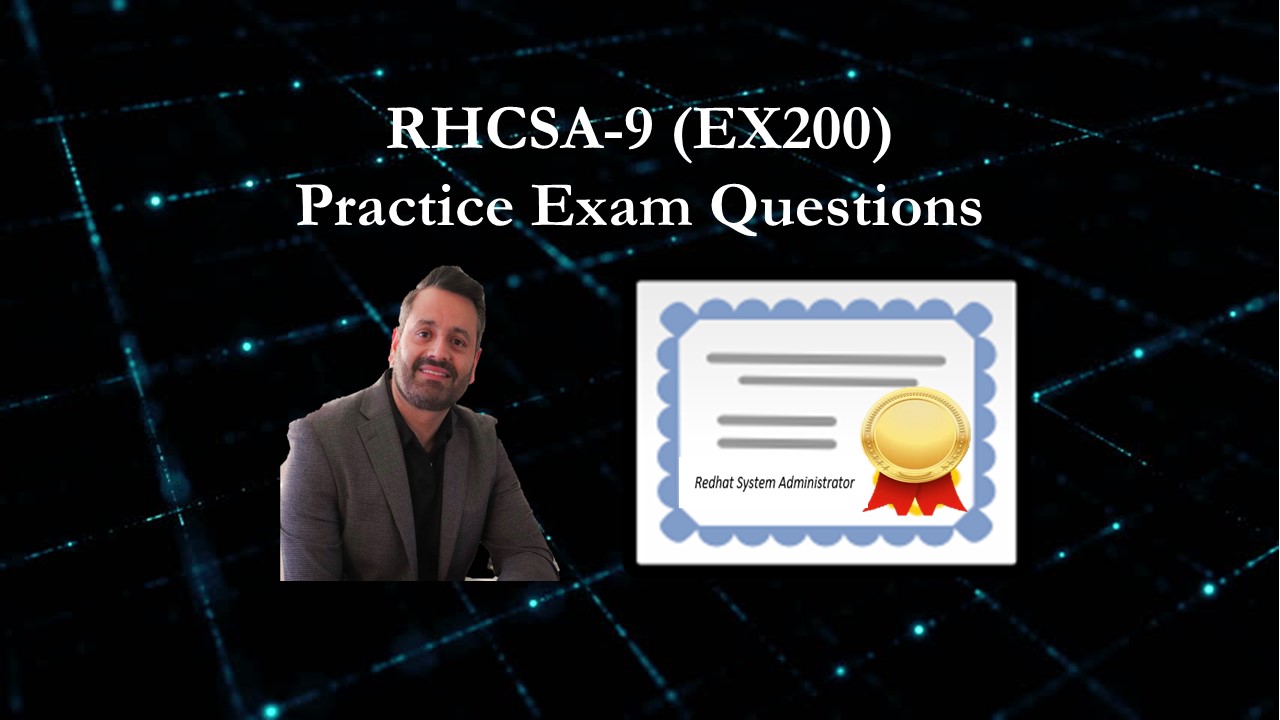 Linux RHCSA - EX200 Practice Exams and Answers
This course has 5 practice exams that will have similar questions which you will expect in the EX200 exam. You have 90% of chances to pass the RHCSA exam after you go through these practice exams. 

PLEASE NOTE: You should have all the skills listed in RH124 and RH134 courses OR you can take my course "Linux Redhat Certified System Administrator (RHCSA - EX200)".  Once you take my RHCSA course then you can come back and take these practice exam questions.

Check your inbox to confirm your subscription